How to Dominate the MCAT Without An Expensive Prep Class!
This is the most affordable and effective MCAT study system ever created: saving you money, saving your sanity and ultimately empowering you to maximize your MCAT score!
Do you need a great MCAT score?
But you don't know how to get it...

And you can't afford $2,000 for MCAT Prep?
YOU'RE NOT ALONE & YOU'RE IN THE RIGHT PLACE!
Every day, I used to receive emails from students telling me how bad they wanted to be a doctor, but they felt hopeless because the MCAT seemed insurmountable. It was heart-breaking!
The emails fell into one of three categories:
"I'm doomed. I can't afford an expensive MCAT prep class and everyone knows you can't score high on the MCAT without one. 
I'm crying, please help!"
"I'm doomed. I thought I needed an expensive MCAT prep class, so I paid $2,000 and now I'm drowning in content, behind schedule and not improving. 
I'm overwhelmed, please help!"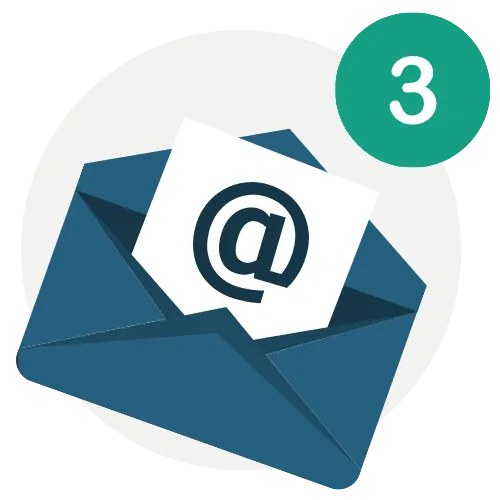 "I'm doomed. I paid $2,000 for an MCAT class, did everything they told me to do and spent months studying under some instructor who got a perfect score only to feel burnt out, anxious and more confused than when I started. I bombed the test and now I'm questioning everything.
 I've lost hope, please help!"
Which one of these are you?
I'm going to
 

save you a ton of money and stress by teaching you step-by-step, EXACTLY

 

how to maximize your MCAT score!
Content is not king, critical thinking is!
Traditional MCAT prep is stuck in the past with an outdated approach centered on content. This worked before, but in 2015 the MCAT was changed from a content-based test to a critical-thinking test.
In fact, more than half of the questions on the MCAT can be answered with no prior knowledge on the subject (just what is presented in the passage). That may be shocking to hear, but it is a truth you must understand if you want to score as high as possible.
My approach is completely different… on purpose!
I identified the barriers to MCAT success and crafted easy to follow steps that would allow students to overcome them, no matter what.
My course contains no subject-based content. I don't teach you biology, chemistry, physics or psychology. There are more than enough content sources out there, in reality most students struggle with content-overload.
What you need is a proven, fool-proof system for studying that allows you to EFFICIENTLY and EFFECTIVELY build a functional fund of knowledge and rapidly improve your critical thinking so you can get the highest MCAT score possible.
Resource 1:
A simple system for integrating your MCAT prep into your regular coursework so that you can build your fund of knowledge throughout college which makes the months leading up to your MCAT easier because you will already have MCAT notes, you will understand key MCAT topics and won't be overwhelmed with content, allowing you to focus instead on questions and testing!
Resource 2:
How to create a practical and truly personalized MCAT study schedule that allows you to practice effective spaced repetition, balance your obligations and MCAT prep, and have plenty of free time to recharge, which means you avoid burnout and instead are more motivated, focused and effective! Course includes real schedule examples and templates (even for non-traditional students, students who work, or even students with children). 
Resource 3:
My one of a kind Compounded Question Interrogation System (CQIS) that gives you a proven, step-by-step method of question-based learning that is the fastest and surest way to improve your reading, test-taking and critical thinking skills which means you will improve rapidly, especially on the CARS section!
Resource 4:
A complete breakdown of MCAT resources so that you know which MCAT resources to use, and which you absolutely must avoid which means you will save money, won't need to search for what you need and can streamline your prep by focusing on the resources that are sure to boost your score the most!
Resource 5:
My innovative Passage Attacking System (PAS) that shows you how to systematically break down passages and accurately answer questions. This is a game-changer that will show you how to read faster, improve your comprehension, avoid being confused by the MCAT's tricky questions and avoid running out of time! In fact, many of my students finish sections with more than 10 minutes to spare.
What MCAT studying is like after this course:
Unleash the Power of Efficient Studying: Transform into an efficient studier, making every hour you spend studying equivalent to 2 or 3 hours of other students. Maximize your study time, absorb information faster, and optimize your overall learning experience.

Avoid Burnout and Maintain Balance: Craft a study schedule that allows for plenty of breaks and grants you the luxury of taking 2 full days off each week. Say goodbye to burnout and exhaustion as you strike the perfect balance between focused study sessions and rejuvenating downtime. .

Energize Yourself with Quality Sleep: Reap the benefits of a full night's sleep as you prioritize your well-being. Enjoy 8 glorious hours of sleep per night, allowing your mind and body to recharge, optimize cognitive functioning, and increase alertness during your study sessions.

Save Thousands on Prep Classes: Escape the hefty price tags of expensive prep classes as this course equips you with expert study strategies that rival any prep class on the market. Discover how to make the most out of your resources, ensuring you achieve the highest return on your investment.

Achieve Unprecedented Score Results: Surpass your highest expectations by gaining access to expert study strategies that set you apart from the rest. With exclusive techniques and insights, you'll elevate your performance and achieve scores you never thought possible.

Master Test Day Like a Pro: Gain the confidence and skills to conquer test day with ease. Even when faced with challenging questions, you'll possess the ability to navigate through them, make educated guesses, and select the correct answers. Be in control of your destiny on test day.

A Foundation for Standardized Test Domination: Equip yourself with the fundamental knowledge and strategies necessary to dominate not only the MCAT but also the myriad of standardized tests that lie ahead, such as USMLE Step 1, USMLE Step 2, and USMLE Step 3. Develop a lifelong advantage for your medical career.  
No matter who you are, this revolutionary course can help you!
About Dr. Pinesett
Award-winning educator, highly sought-after speaker, and 95th percentile MCAT scorer!
I scored in the 95th percentile on the MCAT and for over 15 years, I have been helping students transform their lives. Before establishing my own company, I worked for numerous well-established programs including serving as:
Director of the University of California Irvine's (UCI) Alliance for Minority Participation Summer Science Academy
Representative at Stanford School of Medicine's Committee on Curriculum and Academic Policy
MCAT Instructor and Curriculum Contributor at Stanford University's Center of Excellence in Diversity in Medical Education
Strategic Consultant to The Princeton Review's Admissions Counseling Department
Education & Training
University of California, Irvine:

 

BS in Biochemistry and Molecular Biology, Minor in Business Management
University of California, Los Angeles:

 

Masters in Public Health
Stanford University School of Medicine:

 

Medical Degree (top 5% of class)
University of California, San Diego:

 

Anesthesia Residency
Frequently Asked Questions
How is this course structured?
How is this course different from every other MCAT class or course?
Do I need to purchase any other resources in addition to this course?
How long do I have access to the course?
How long does this course take?
I am years away from taking the MCAT, should I get the course now?
My MCAT test date is coming up, will this course help me?
I'm a non-traditional student, will this course help me?
I am an ESL student, will this course help me?
Does this course help with the CARS section?
Will Dr. Pinesett tutor me for the MCAT?
I purchased an expensive prep class, will this course help me?
Dr. Pinesett, you offer a bunch of different courses, is this the right one for me?
Real Expertise. Real Students. Real Transformations.
No Excuses, Just Dominate!